Pearl Reference Pure RFP 904XP #201 Matte Walnut
Versione: Shellset senza Snare-Drum
Configurazione: Studio Drum set
Grancassa: 20" x 18" No Mount
Tom: 10" x 8"
Tom: 12" x 9"
Floor-tom: 14" x 14"
Materiale cassa: Composite Shell
Hardware casse: cromo
Superficie cassa: vernice opaca
Colore: Matte Walnut
più
meno
Tempi di consegna su richiesta
---
10087193
codice:
---
06/2016
Fa parte della nostra gamma die prodotti dal:
---
›
Garanzia "prezzo migliore"
Il video del prodotto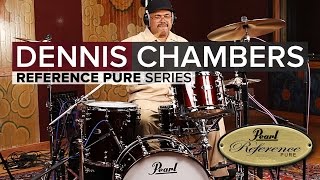 Pearl Reference Pure RFP 904XP #201 Matte Walnut · Set di batterie
The Reference Pure series is one of the most innovative series from Pearl. Compared to the Reference series, the wall thickness of the shell was reduced by 30% (from 7.5 mm to 5.4 mm with tom-toms and from 10 to 7.2 mm for bass drums and floor toms). The Shellhardware was revised and weighs 30% less than that of the Reference series. Thanks to these changes in the shell design new sound dimensions were achieved: Reference Pure has more resonance, sounds much brighter and "lighter", has a significantly more defined and improved sensitivity especially at low volumes.
Set di batterie · Pearl Reference Pure RFP 904XP #201 Matte Walnut
Questo articolo non e' stato ancora valutato dai nostri clienti.
›
Sii il primo a votare questo prodotto!
Vlad Ivanov
I clienti che hanno visto questo prodotto hanno anche esaminato
Ricerca prodotti simili
· visualizza tutti gli articoli della marca
Pearl
.