Roland TD-25 Drum Sound Module
Drum kits: 18
Ingressi trigger: 25 pin D-sub port for cable harness
Uscite: 2 x 6,3 mm jack mono
Uscita cuffia: 6,3 mm jack stereo
MIDI: MIDI OUT Connecter, Interface USB-MIDI
Ingressi: AUDIO INPUT Stereo Miniklinke, USB COMPUTER Port USB Typ B, USB MEMORY port USB Typ A
Metronomo: Si
Extra: Instruction manual, safety broshure, power supply, special connecting cables, wing screws ( M5x10), sound modul mounting plate
codice: 10090459
In magazzino
Subito disponibile
---
prodotto restituito
come nuovo
---
10/2016
Fa parte della nostra gamma die prodotti dal:
---
›
Garanzia "prezzo migliore"
Il video del prodotto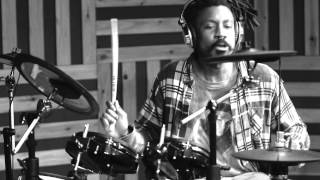 Roland TD-25 Drum Sound Module · Modulo di battería
The Roland V-Drums offer a wide range of E-Drums, Drum modules and matching electronic percussion. Principal components of the V-Drums are the electric Drums. These vary in terms of price and complexity. Accessories such as individual pads, percussion pads, cymbal pads (E-Cymbals) Cymbal bags for E-Cymbals, Triggers, brackets and hardware such as Cymbalstands and modules are also available separately.

Like most electronic drum modules the modern V- Drums are MIDI compatible. This function allows the user to control not only his V-Drums kit with the module, but also other MIDI-compatible instruments such as Sampler. The other way around the V-Drums can also be controlled by other MIDI-compatible instruments. Like most e-Drums V-Drums can also be connected to a PA system or another amplifier and to recording equipment or headphones.

Modulo di battería · Roland TD-25 Drum Sound Module
Questo articolo e stato valutato con una media di 5 fino 5 stelle. Non e stata rilasciata nessuna opinione per iscritto. Una valutazione è stata rilasciata senza testo o in un'altra lingua.
Vlad Ivanov
Ricerca prodotti simili
· visualizza tutti gli articoli della marca
Roland
.